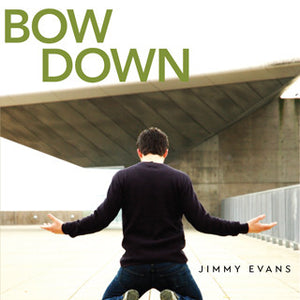 On a daily basis, you are faced with the choice of following the world's way, or following God's Word. This brand new series identifies 5 important choices that have a dramatic impact on our relationship with God and our eternal reward. Offering practical help, Jimmy Evans teaches how to live with an uncompromising faith in Jesus Christ despite pressure, temptation and loss, so you can stand strong in your heart and mind today.
Making the right choice can be difficult, but uncompromising faith yields great rewards. In this straight-talking series, Jimmy Evans explains 5 critical choices Believers must make to live for Jesus in a time when Biblical values are under attack.
Bow Down is available on digital download.
Session 1 - The Worship Choice (30 minutes)
Session 2 - The Word Choice (36 minutes)
Session 3 - The Wealth Choice (36 minutes)
Session 4 - The Will Choice (32 minutes)
Session 5 - The Watch Choice (30 minutes)