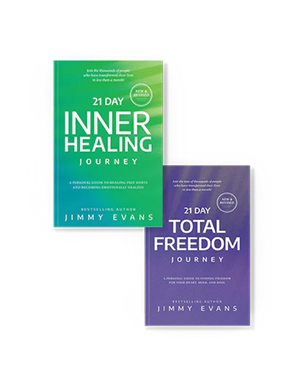 Regular price
$28.00
Sale price
$55.00
Imagine a life where you're no longer held back by fear, doubt, or past traumas. Picture yourself thriving in your relationships, career, and personal endeavors. With the 21 Day Journey Bundle, these dreams can become your reality.
The 21 Day Journey Bundle offers a unique opportunity to experience deep healing and lasting transformation. By combining the Inner Healing and Total Freedom courses, you'll not only address your past wounds but also equip yourself with the tools and mindset needed to shape your future.
21 Day Inner Healing: A step-by-step guide to emotional health that guides you from toxic thoughts, emotional wounds, and bondages from your past into total inner healing.
21 Day Total Freedom: A step-by-step guide to breaking the bondage of your past that will give you a deeper understanding of the concepts and themes from 21 Day Inner Healing Journey. 
Start your journey today and discover the incredible potential that lies within you.