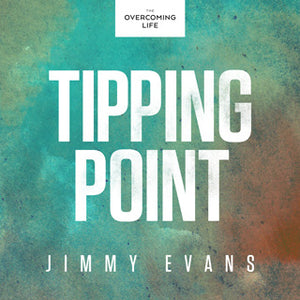 Tipping Point Audio Series
We are living in tumultuous times. From world politics to a shaking economy to attacks on morality, we are truly nearing an unprecedented season in world history. Eventually, we will reach a pivotal moment of no return. In this inspiring series from Jimmy Evans, you'll learn the parallels between the world we are living in today and the end times. Discover how to prepare for the future. You can have peace in a world of uncertainty.
Tipping Point is available in digital download.

Session 1 - Israel at a Tipping Point (28 minutes)
Session 2 - Truth at a Tipping Point (27 minutes)

Session 3 - Technology at a Tipping Point (30 minutes)
Session 4 - Time at a Tipping Point (27 minutes)

Session 5 - Morality at a Tipping Point (39 minutes)