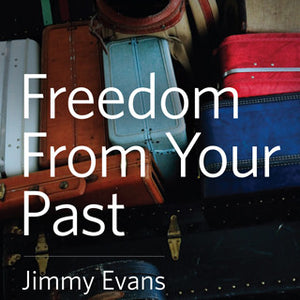 Freedom from Your Past Audio Series
You can face your past and become forever free for a wonderful future! Freedom From Your Past is based upon the premise that the past isn't really the past until it has been reconciled in Christ. Without properly addressing the pain and problems of our past, our present and future are adversely affected. In this teaching series, you will learn that many of the problems we experience in our relationships, emotions and attitudes are linked to unresolved issues from our past. When we understand and deal with these issues in a biblical manner, our past is forever put to rest as our lives are freed from unnecessary limitations and pain.
Freedom From Your Past is available on book and digital download.
SESSIONS
Session 1 - A Distorted Concept of God (34 minutes)
Session 2 - Freedom from Unforgiveness (50 minutes)
Session 3 - Blessings and Curses (41 minutes)
Session 4 - Sins that Bring Curses into our Lives (48 minutes)
Session 5 - Freedom from Generational Curses (52 minutes)
Session 6 - Freedom from Fear (51 minutes)