Fighting for the Soul of Your Child
With practical, how-to wisdom, Jimmy and Karen Evans join their daughter, Julie Evans Albracht, to explore what every parent needs to know to raise godly kids in an ungodly world.
BUY NOW
The Not-So-Secret Guide to In-Law Relationships
With a little bit of understanding and a whole lot of patience, you can grow in love, even for the in-laws you didn't (exactly) choose.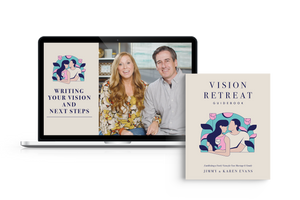 With this bundle, you'll receive one copy of the bestselling Vision Retreat Guidebook by Jimmy Evans and access to the...
Learn more