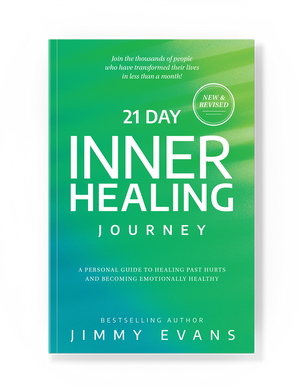 21 Day Inner Healing Journey
Begin to see God in a new way that will transform your life and relationships.
The 21 Day Inner Healing Journey is a step-by-step guide to emotional health that guides you from toxic thoughts, emotional wounds, and bondages from your past into total inner healing. Over the next twenty-one days, take a deeper look at many areas of your life as Jimmy Evans shares what he learned from his own healing journey. 

You will find complete healing. You will change, and a different person will emerge—the person God made you to be.