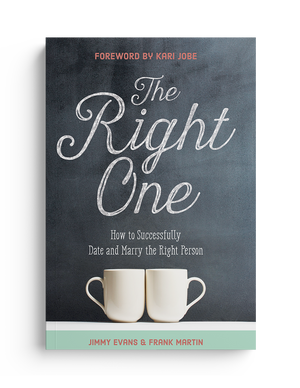 The Right One is for those who are intent on finding and marrying the person that God desires for them.
It is for people who believe they may have found their true love, but are committed to going into marriage with their eyes wide open. It's for those who are contemplating marriage and excited about their future but care enough about themselves and their partner to make their relationship all that it can be. It is also for those who have yet to find the "right one" but are intent on not wasting time on the wrong one. 

In The Right One, Jimmy Evans and Frank Martin give biblical, no-nonsense advice to singles on successfully dating and marrying the right person.
Whether someone is single and still looking for the right dating partner, is engaged to be married, or in a new dating relationship, they'll find practical answers to the most critical questions people face regarding their future.