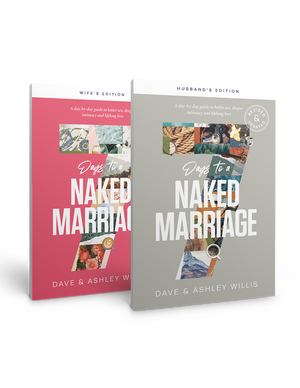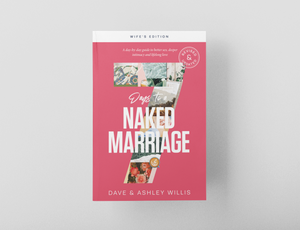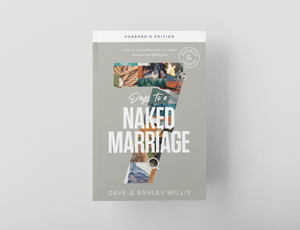 7 Days to a Naked Marriage Bundle
Regular price
$21.59
Sale price
$35.99
A Day-by-Day Guide to Better Sex, Deeper Intimacy, and Lifelong Love
Includes 2 books - Husband's and Wife's Edition.
Adam and Eve started their marriage completely naked in the Garden of Eden. How about you and your wife? How intimate is your relationship? How much true nakedness―spiritual, emotional, and physical―exists in your marriage?
Through their popular book and podcast The Naked Marriage, marriage teachers Dave & Ashley Willis have asked those questions, guiding couples deeper into vulnerable relationships built on faith, friendship, and mutual fulfillment.
They wrote this devotional series—with separate editions for husbands and wives—to accompany The Naked Marriage. Over the course of seven powerful days, these stories, Scriptures, and revealing questions will help you "undress" your marriage vows. The more you understand these powerful promises, the further you'll progress into God's plan for your marriage: a life-giving relationship without secrets, masks, or barriers.