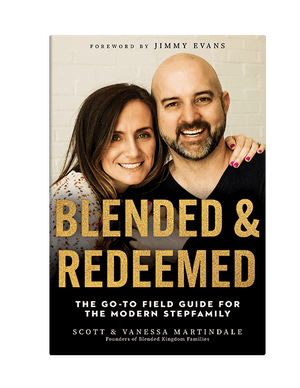 Blended families are becoming more and more common, but that doesn't make them any less complicated. In Blended and Redeemed, blended family experts, coaches, and therapists Scott and Vanessa Martindale go where few dare to venture—into the minefield of today's blended families. You will learn how to:

Defend your new marriage from old wounds and the enemy's schemes
Turn strangers into siblings through intentional and intelligent blending
Work and communicate effectively with your ex-spouse as co-parents
Navigate the fiery furnace of custody litigation
Bring glory to God and inform the church about your messy and beautifully unique blended family
Whether you're just starting out on your step-parenting journey or you've been at it for years, this book is here to offer valuable insights and guidance from authors who have been through all the ups and downs personally.
**Excluded from sales and promotions
Customer Reviews
Write a Review
Ask a Question