The Hurt Pocket Video Series
Throughout life, everyone experiences pain along the way. From guilt to rejection to shame, we all have devastating hurts that we carry with us. We store our pain in the "hurt pocket" of our hearts as it grows year after year.
Our unresolved hurts impact every relationship in our lives. In this inspiring series, Jimmy Evans will show you: 
How to identify and resolve life hurts
God's desire to heal you and redeem you
The steps to making peace with your past
How to create a positive legacy for generations
Experience a new level of freedom and fulfillment as you heal from the hurts of life.
The Hurt Pocket is available on digital download.
Session 1 - Life Hurts (33 minutes)

Session 2 - The Hurt Whisperer (30 minutes) 
Session 3 - The Hurt Redeemer (36 minutes)
Session 4 - Breaking the Hurt Legacy (30 minutes)
Customer Reviews
Write a Review
Ask a Question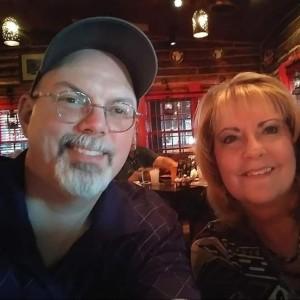 BR
11/13/2021
Brian R.
Sobering Awakening
My wife and I had been married for 20 years, and nothing seemed to be working; she had endured many years of abuse from her childhood, and a very abusive previous marriage. I had been given away at three years old, and raised by the man that had been cheated on by my mother - he was very bitter toward her, and he certainly hated me, the *******. Extreme rebellion and drug abuse followed through my childhood and teen years. We had no idea what we had brought into our marriage, even though we understood the gospel, and that any man in Christ is a new creation. There had to be a reconning. Then as we listened to Jimmy lay out the reality of his life, I saw in detail every blow that had stamped us with seeds that repeat the hurt to others. It was shocking, and the Lord led me to write of my freedom. https://www.amazon.com/dp/1646704517/ref=cm_sw_r_apan_glt_fabc_4957PZEHKKP8GWGEXW9M
07/02/2020
Anonymous

United States
Thank you for "Hurt Pocket"
My husband and I have been married since 1976. I am a believer and he is not. He is an alcoholic ~ I do not drink. I attend church ~ he does not. I know you are wondering how and why we have stayed together all these years. We have been through many years of growing. We have raised three children ~ two from my first marriage. Through it all I have kept my eyes on Jesus for guidance and strength. My husband has told me that he sees the difference that God's Word has done, the difference from me attending Ladies Bible studies, Sunday School and church but he still will not attend. As he has watched a couple of Pastor Evans' UTube videos and then The Hurt Pocket Series he did appreciate what Pastor had to share but did not like the "preaching". I felt that the words that Pastor shared where helpful to me. Helped me understand. This series opened up some conversation (between me & my husband) that had needed to be opened up. It enabled me to bring up some things that had been on my mind and heart for a very long time. They needed to be said to get that "dirty laundry" aired out. I felt the seeds that Pastor Evans dropped were precious and I pray that our Holy Spirit will us them and continue to pray for our marriage. Over the years I have realized I cannot change my husband ~ that is the job of God. I appreciated the tools that Pastor Evans provides. I need to be the wife that God has called me to be, read His Word and apply it. Please pray for my husband and I. He does not want a divorce or to separate. He and I continue to work every minute of every day to save our marriage. I continue to pray for my husband's salvation and that some day my husband will know Jesus as his Lord & Savior. God Bless you and this ministry.