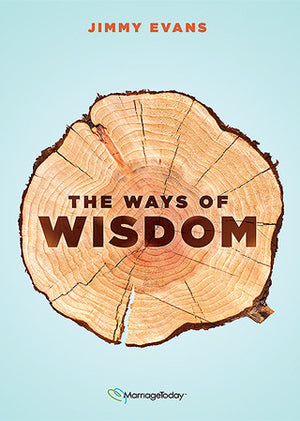 The Ways of Wisdom Video Series
When you have wisdom, God can trust you with every other blessing. When you don't have wisdom, you can destroy your health, wealth and reputation.
Through Jimmy Evans' practical series The Ways of Wisdom, you will discover:
How to seek guidance for any circumstance
The impact of being teachable and humble
How to experience financial victory and success
The effect of words and the secret of using them
How parents and children have thriving relationships
The power of vision for every area in your life
Seeking wisdom is ultimately a choice that you make each day. As you apply these life-changing messages, you'll truly discover The Ways of Wisdom.
The Ways of Wisdom is available on DVD, CD and digital download.
Session 1 - Where Wisdom Begins (27 minutes)

Session 2 - The Treasure of a Teachable Spirit (26 minutes)

Session 3 - Financial Wisdom (31 minutes)
Session 4 - Wisdom for Our Words (30 minutes)
Session 5 - Wisdom for Parents and Children (30 minutes)
Session 6 - The Wisdom of Vision (31 minutes)