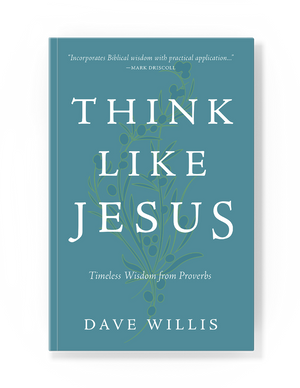 What would it look like if God gave us a clear roadmap outlining His success principles for finances, work, marriage, faith, friendship, personal growth, conflict resolution, and nearly every other aspect of everyday life? It would be life-changing! 

The good news is that this roadmap already exists, and it's called The Book of Proverbs. For more than 3,000 years, the Proverbs have guided world leaders and people from all walks of life. Still, many have misunderstood wisdom to be a mystical force that can only be attained by a privileged few. The truth is God has made His wisdom available to all who will seek it. He doesn't want His timeless truths to be a mystery! You just need a heart open to receive His instruction.
In Think Like Jesus, Dave Willis distills all the main themes and lessons in Proverbs into thirty-one daily readings. This devotional will give a fresh perspective and encourage the Proverbs scholar and first-time Proverbs readers alike! Think Like Jesus could be a life-changing book for anyone who wants to be at their best in all aspects of life and faith.