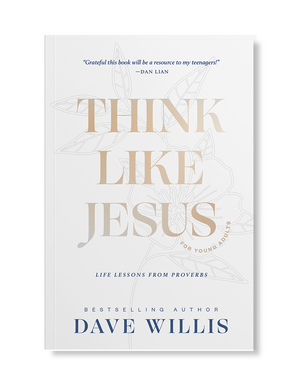 Think Like Jesus for Young Adults
As a young adult, life can feel complicated. Every day you're faced with choices and temptations that have the potential to steer you down the wrong path. But, the good news is that a roadmap of success principles already exists—it's called The Book of Proverbs. When Jesus was a young adult, He Himself would have been studying the Proverbs. Faced with tough situations, Jesus always made the right choice, and He wants you to have the tools to experience the best life possible!
In this new, exclusive version young adults, Dave Willis condenses all the main themes and lessons in Proverbs into thirty-one daily readings. For any young adult who wants to make undoubted decisions throughout life's biggest choices, this devotional can help you discover the blessing of God's wisdom!