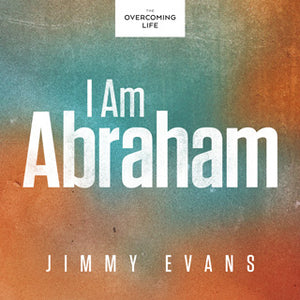 I Am Abraham Audio Series
Thousands of years later, Abraham's life is still affecting mankind. His steadfast faith continues to inspire people around the world. In this powerful series, Jimmy Evans will help you have a strong, vibrant faith regardless of circumstance. You'll learn why waiting is essential for your promises to be fulfilled. Discover how to leave a legacy of blessing for generations. Grow in your faith and see God move on a higher level than ever before.
I Am Abraham is available on digital download.
Session 1 - Five Facts About Faith (33 minutes)
Session 2 - Five Fallacies About Faith (32 minutes)
Session 3 - Waiting on God's Promises (32 minutes)
Session 4 - The Best Test (31 minutes)