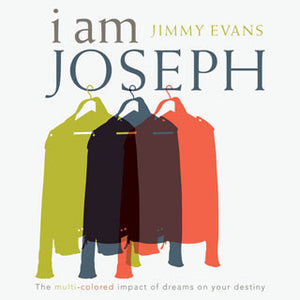 Have you given up on your dreams? Maybe you feel like you've been disqualified by the mistakes of your past, or that it was too painful to keep believing.
God has a dream for each of us to follow, a specific purpose and destiny for our lives. Discovering God's dream for your life creates nothing but joy and satisfaction. It all begins by realizing the dream in your heart and how to make it happen.
Inspired by the biblical story of Joseph, this life-changing series will show you:
Why you are loved and infinitely valuable

There is a plan for your life and steps to put it into motion
How to reach your full potential
The impact you will have on future generations
Experience what can happen when you give yourself permission to dream.
I Am Joseph is available on DVD, CD and digital download. 
Session 1 - Permission to Dream (27 minutes)
Session 2 - Why Dreams are Delayed (34 minutes)
Session 3 - The DNA of Dreams (36 minutes)
Session 4 - The Dream that Never Dies (26 minutes)