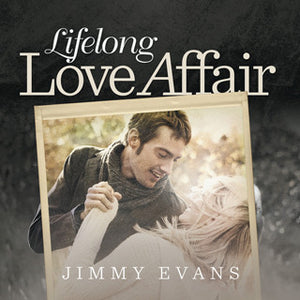 Lifelong Love Affair Audio Series
Everyone wants to experience a love that lasts a lifetime. For many, the dream of lifelong love has become a nightmare filled with disappointment and heartache.
Success is not a matter of luck or if you marry the right person. In this inspiring series, Jimmy Evans will reveal the secrets to having a fulfilling relationship including:
How to stay in love for the rest of your life

Resolving conflict and having a vision for your marriage
How to have God's blessing on your relationship
Secrets to lasting passion and sexual fulfillment
When you and your spouse commit to these time-tested principles, your relationship will thrive and get better year after year. No matter where your marriage is today, you can have a Lifelong Love Affair.
Lifelong Love Affair is available on digital download.
Session 1 - The Secret of Lifelong Love (41 minutes)

Session 2 - Married on Purpose (40 minutes)
Session 3 - The Blessed Marriage (42 minutes)
Session 4 - The Secrets of Lifelong Passion and Sexual Intimacy (39 minutes)
Customer Reviews
Write a Review
Ask a Question
07/09/2021
Maureen M.

United States
Lifelong Loves Affair
I am working with a couple who are trying to reconcile after infidelity. This has been extremely helpful as have many other materials including the book for vision retreat. Using parts to help them discern the real issues and move forward!