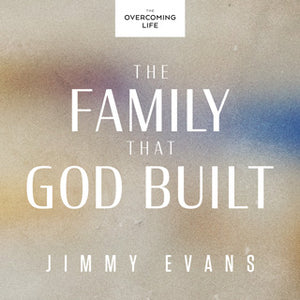 The Family That God Built Audio Series
God establishes every family by bringing a man and woman together in marriage. This sacred union is the foundation for raising the next generation. In this inspiring series, Jimmy Evans will show you the steps to having a lasting, loving family. Discover principles for successful communication. Define safe boundaries for protecting relationships and raising children. Follow God's plan and have a successful family for generations.
The Family That God Built is available on digital download.
Session 1 - Building a Lasting Family (28 minutes)
Session 2 - Building a Loving Family (32 minutes)
Session 3 - Building an Honest Family (26 minutes)
Session 4 - Building a Safe Family (31 minutes)