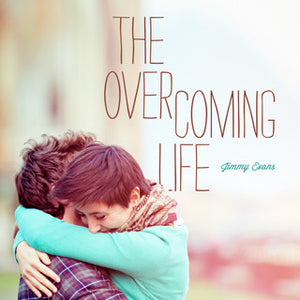 The Overcoming Life Audio Series
Do you and your spouse sometimes feel defeated by life? You aren't alone. We often are faced with two choices. We can learn to overcome our circumstances or we can let our circumstances overcome us.
In The Overcoming Life, Jimmy Evans will show you how to conquer the most common challenges that we all battle including:
How to heal from the scars of rejection

Why we compare ourselves to others
How to forgive those who've hurt us
The key to dealing with discouragement
You will gain new confidence to face every situation with hope and security in God. Discover the joy of being an overcomer.
The Overcoming Life is available on digital download.

Session 1 - Overcoming Rejection (31 minutes)
Session 2 - Overcoming Fear (34 minutes)
Session 3 - Overcoming Comparison (29 minutes)
Session 4 - Overcoming Shame (35 minutes)
Session 5 - Overcoming Unforgiveness (29 minutes)
Session 6 - Overcoming Discouragement (35 minutes)
Session 7 - Overcoming Sickness (39 minutes)
Session 8 - Overcoming Doubt (30 minutes)
Customer Reviews
Write a Review
Ask a Question
12/25/2020
Anonymous

United States
The overcoming life
wonderful!!!
07/03/2020
Anonymous

United States
Believing what God says about who we are: our true identity in Christ is the beginning of an overcoming life!
I absolutely love listening to and being encouraged by Pastor Jimmy's messages. My husband is now listening to them too and it deepens our conversations and personal studies in the word. Their ministry has been a blessing in our lives. Thank you!