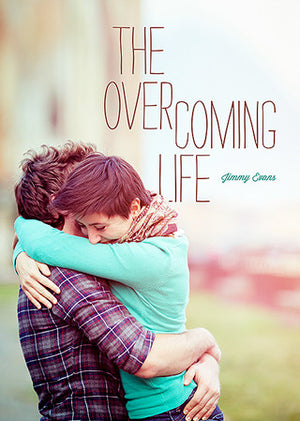 The Overcoming Life Video Series
Do you and your spouse sometimes feel defeated by life? You aren't alone. We often are faced with two choices. We can learn to overcome our circumstances or we can let our circumstances overcome us.
In The Overcoming Life, Jimmy Evans will show you how to conquer the most common challenges that we all battle including:
How to heal from the scars of rejection

Why we compare ourselves to others
How to forgive those who've hurt us
The key to dealing with discouragement
You will gain new confidence to face every situation with hope and security in God. Discover the joy of being an overcomer.
The Overcoming Life is available on digital download. 
Session 1 - Overcoming Rejection (31 minutes)
Session 2 - Overcoming Fear (34 minutes)
Session 3 - Overcoming Comparison (29 minutes)
Session 4 - Overcoming Shame (35 minutes)
Session 5 - Overcoming Unforgiveness (29 minutes)
Session 6 - Overcoming Discouragement (35 minutes)
Session 7 - Overcoming Sickness (39 minutes)
Session 8 - Overcoming Doubt (30 minutes)
Customer Reviews
Write a Review
Ask a Question
12/21/2020
Matt T.

United States
The overcoming life
This was a wonderful experience. My wife and I have grown closer to Jesus Christ and closer to each other. Thank you God for your amazing teachings through your Holy Word and your Holy Spirit!!
07/09/2020
Anonymous

United States
Deep reflection
Still watching it...everyone loves it and it has given us new understanding of the meaning of Rejection, Comparison, Unforgiveness, etc. I highly recommend "The Overcoming Life" especially for Ladies groups.